Responsible, Tech-Forward Stewardship
Veritas Investments approaches investing with the discipline of an institutional manager combined with the mindset of a responsible neighbor.
Our strategy of providing high-quality housing and retail spaces by acquiring smaller-scale multifamily assets that have often experienced underinvestment and investing in modernization, technology, and natural resource efficiency inherently creates social and environmental value.
Since 2007, Veritas has embraced our foundational commitment to be a good neighbor and global citizen. We are committed to implementing ambitious environmental and social initiatives that enhance quality of life for residents and neighbors while improving operational efficiency and investment performance.
SUSTAINABILITY
Veritas has partnered with Alvéole to build green and connected communities one rooftop at a time. Three rooftops at Veritas-managed buildings in San Francisco have been repurposed to become home to urban honeybees. Alvéole is using social beekeeping to connect more people with nature while educating city dwellers about the environment and sustainable food systems. These beehives help build community and ecological awareness among its residents and, in time, will create sustainable cities and food systems. Learn more about this sustainable initiative at alveole.buzz
STAKEHOLDER ENGAGEMENT
Since 2020, Veritas has donated more than 1,500 nights of housing to Ronald McDonald House Charities. RMHC recently purchased a partially renovated home directly across the street from the Oakland Children's Hospital. This home will specifically benefit families with children who have undergone bone marrow transplants. On behalf of the GreenTree residents and community, Veritas made a donation to RMHC to help fund renovations to make this new home accessible for wheelchairs. Our teams got a behind the scenes tour of the planned upgrades.
Through a relationship with the national non-profit agency, Nova Ukraine, Veritas donated housing for 5 Ukrainian refugee families in San Francisco. Local TV news station, ABC7, broadcast the story to highlight the difficulties refugees face in obtaining housing. Veritas led by example with a call-to-action to other property management firms to offer similiar housing solutions.
COMMUNITY ENGAGEMENT
This past September, nearly 150 Veritas volunteers participated in a day of giving at Golden Gate Park. In partnership with the San Francisco Parks and Recreation Department, our team members got their hands dirty by tending to the park's lush garden areas around Stow Lake. With shovels, loppers, gloves and rakes, the team was tasked with weeding, trimming bushes and cleaning up the children's play ground and wedding sites. The result of the team's hard work–beautifying Golden Gate Park–supports the Veritas' Spark mission of making a positive impact on the communities where we live and work.
Our team had first-hand experience in creating new homes through a volunteer day with Habitat for Humanity in April. The 2-year construction project in the Diamond Heights neighborhood will create 8 new, single-family homes. Veritas volunteer and Regional Property Manager, Maria Recht, dedicated her time to make a difference, choosing "to be part of what matters."
BUILDING PERFORMANCE
The Veritas Property Services team has been consistently upgrading appliances to improve efficiency in our classic buildings. In Q2 2022, they completed 143 unit renovations that included energy-star refrigerators, dishwashers and washer/dryer appliances and over 800 new LED light fixtures.
RESIDENT ENGAGEMENT
During the holiday season, Veritas adorned 43 buildings in San Francisco and Oakland with exterior lights, spreading cheer to residents and the community. More than 80 resident managers decorated their lobbies with festive holiday décor and hosted on-site events, connecting with 10,000 residents throughout the holidays.
AFFORDABILITY AWARENESS
Five Veritas apartments will be home to Oakland school teachers for the 2022-23 school year through the Teachers Rooted in Oakland (TRiO) program. This innovative platform connects philanthropists, local government and property managers to create housing opportunities for teachers to live in the neighborhoods where they work.
CERTIFICATION
GreenTree Maintenance became a Lead-Safe Certified Firm by the EPA. It received this approval for conducting safe lead-based paint abatements, renovations and repairs.
OUR ESG COMMITMENT
Fiduciary Integrity
---
Veritas operates its business in a responsible, ethical, and transparent manner. To meet the highest standards of business conduct, employees and officers promote a work environment that upholds Veritas' reputation for integrity, ethical conduct, and trust.
Diversity, Equity, Inclusion
---
We are committed to being a diverse and equitable employer and housing provider and to providing professional and healthy work and living environments free of harassment, discrimination, retaliation, and disrespectful or abusive conduct. As an equal opportunity employer, Veritas makes employment decisions based on merit and business needs.
Veritas monitors gender and ethnic diversity annually. Women make up 40 percent of the company management team, and one third of the Executive Leadership Team comes from ethnically diverse backgrounds.
Veritas views ensuring equal opportunity and full inclusion for employees of all backgrounds as crucial for employee engagement, productivity and retention, and for helping all Veritas employees thrive in their work and personal lives.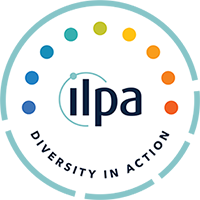 Veritas is proud signatory of the Institutional Limited Partners Association (ILPA) initiative to advance DEI in the industry.
Employee Benefits
---
One of our top priorities is to maintain and support the health and wellbeing of our employees and their families. We offer a robust and comprehensive benefits program that expands on the foundation of federal, state, and local employment laws.
Veritas provides paid leave, healthcare and dependent care flexible spending accounts, life and accidental death and dismemberment insurance, a 401(k) retirement savings plan, paid professional development, and more.
Investment
---
Veritas' investments in capital improvement projects improve efficiency, prolong the life of existing housing stock, and breathe new life into neighborhoods while preserving architectural heritage and cherished landmarks.
Community Engagement
---
Strengthening and giving back to the local communities in which we work and live is a fundamental element of our approach.
Veritas's Spark initiative embodies our foundational cultural value – to catalyze positive change – through philanthropic giving by financially supporting and volunteering time to charitable and community organizations.
Responsible Investment and Asset Management
---
Management of risks and opportunities associated with physical climate hazards, natural resource use, occupant experience and wellness, and community well-being is integrated into Veritas' investment and asset management processes.
Asset Management
---
Our thorough investment processes set the stage for property repairs and improvements to be completed easily and quickly after Veritas begins management. Property managers reach out to residents to proactively address any issues that were documented during due diligence.
Veritas hosts on-site shared vehicles including Zipcars, Envoy electric cars, and electric scooters. These services reduce overall automobile usage and air pollution while providing a money-saving convenience that enables residents to get around town. We have also added electric vehicle (EV) charging stations where resident demand is identified.
Case Study: Detecting Water Leaks
On average, an apartment can waste 6,300 gallons of water each year. That's 12% of the water used in each apartment. Veritas has engaged NOWi to help detect leaks on small unit count buildings which could save thousands of gallons of water a year. The NOWi water sensors allow Property Managers to better understand water consumption trends, individually benchmark properties in real-time, and reduce commonly caused incidences of leaks and water waste.