Other Veritas Nominees for SFAA Service Awards Included Danilo Arevalo, Brandon Delgado, Patric Dunbar, Lisa Flores and Tess Holestein-Hall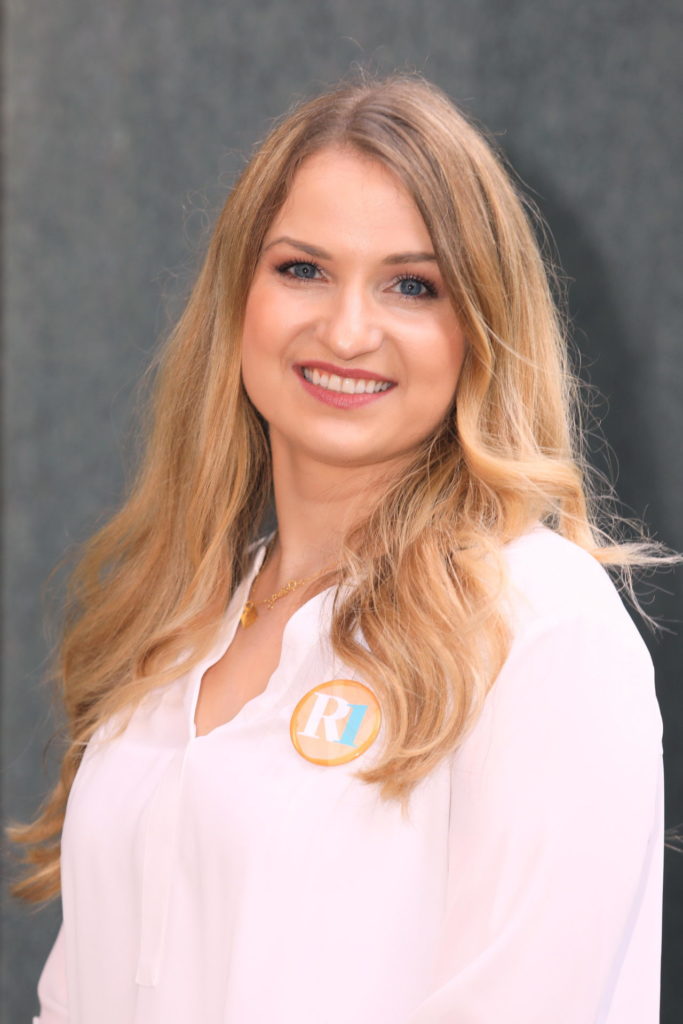 For Ebe Kiis, listening is one of the biggest parts of her job as an Associate Property Manager for Veritas Investments.
And her peers have noticed. She was honored in November as the San Francisco Apartment Association's Customer Service Professional of the Year. 
Five other Veritas staff members were nominated for a variety of SFAA awards: Maintenance Tech Danilo Arevalo, Resident Manager Brandon Delgado, Resident Manager Patric Dunbar, Senior Regional Property Manager Lisa Flores and Associate Property Manager Tess Holestein-Hall. "It's an honor to put forward the names of exceptional team members for consideration by SFAA," said Andrew Silverman of Veritas. "You can't nominate everyone, but our teammates who put residents first every day with our R1 initiative are all winners in our book."
"These are some of the top staff at Veritas and we couldn't be prouder of their representation of our 200-strong team," he added. "For example, Ebe really listens to our residents and provides the utmost in customer service. And she does it with a smile."
Kiis was born in Estonia and moved to the United States when she was 12. "I've been in the States most of my life," she said. "I'm very much American."
Kiis embodies Veritas' 'Residents First' initiative, also known as R1, that sets San Francisco's premier housing provider apart from other apartment operators.
Kiis spent the first 11 years of her career as a Property Manager in Upstate New York before moving to the Bay Area in May 2018. She began the most recent segment of her career at Veritas as a Resident Services Specialist (RSS) and was promoted to department lead in March 2019. In August, she advanced to her current position.
"My boss, Lisa Flores, has been very helpful," she said. "There's a learning curve with rent control and the unique diversity of our resident base. I've learned a lot, and really enjoy connecting with people."
Much of her job involves working with residents directly. "If a Property Manager hits a complex situation or has a question, it's escalated to me and I might even call the resident direct."
Sometimes, a simple solution comes after getting the lay of the land as she listens and gets to know people.
One resident, an elderly woman, frequently called the Veritas office to talk with Kiis. After several conversations, Kiis determined that the woman called often because she might be lonely; the resident did not have a TV nor a radio to occupy her day. The solution came easily: Kiis made arrangements to get her a TV to keep her connected to more of the extended world.
Kiis said the job is rewarding and has lots of variety. "I send out notices, schedule inspections, coordinate legal issues, most anything you can think of for which our teams are responsible," she said.
"I'll even sit down with residents when they get upset and try to listen," she said, recalling one man, a veteran who had a penchant for yelling at others. Letting him vent, just a bit, helped calm him down and provided space for her to work out a solution. "A lot of people just want to be heard," she said. "My job is often just to listen."