Nothing quite says Paris like an elegantly sleek patisserie and salon de thé. Now, that magic is coming to San Francisco.
Inspired by the great eateries in the City of Light and other European culinary centers, Maison Danel opens Feb. 18 in Veritas' beautifully restored 1030 Polk St. building.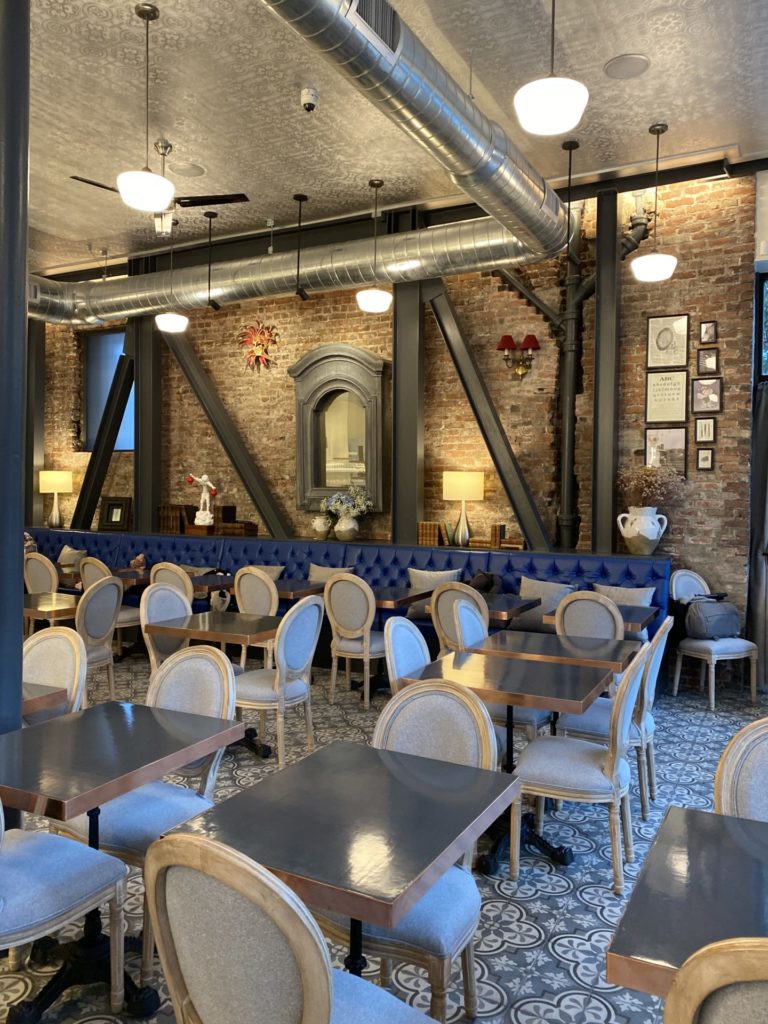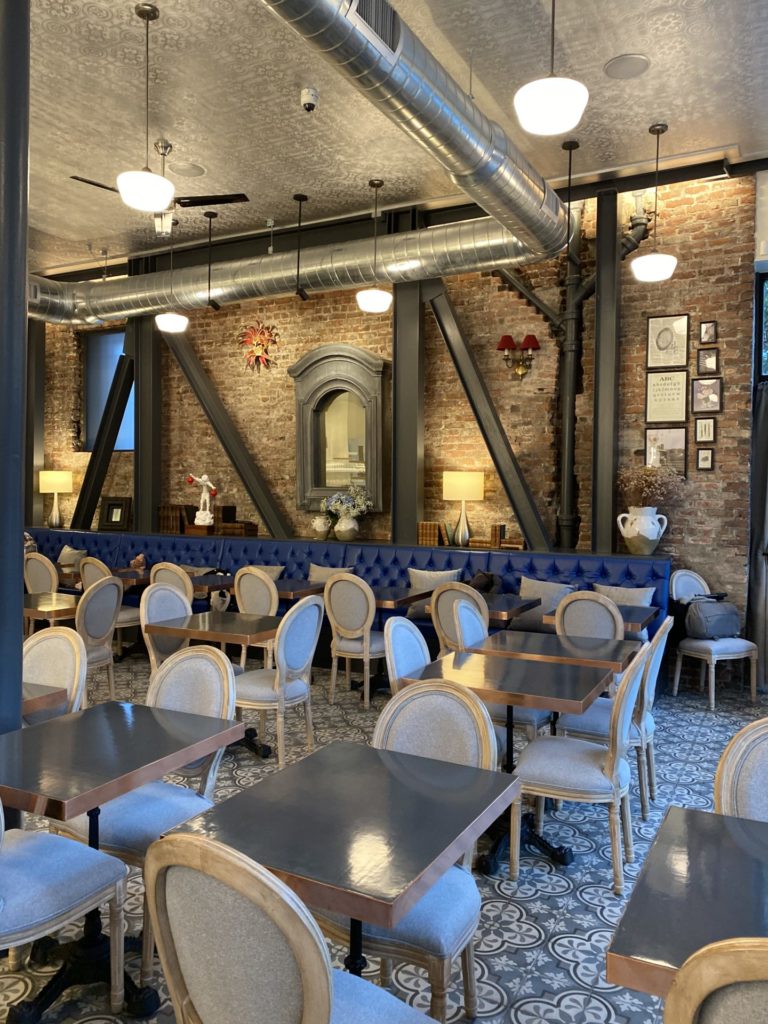 David and Danel de Betelu, who have operated Baker Street Bistro since 2009, are eager to debut their vision for a quintessential European tea salon. "It's an experience we don't have here in San Francisco,'' David de Betelu said.
In addition to classic pastries and tea, Maison Danel will offer breakfast, lunch, tea service and weekend brunch.
The married duo is also proud to be part of the rejuvenation of the area near Post Street, noting they looked all over the city before deciding on the spot. He noted that Maison Danel will be far more neighborhood friendly than the businesses previously in the space, including a smoke shop.
The building is also part of owner Veritas Investments' commitment to placing locally-oriented businesses in commercial locations.
"We're delighted to have this slice of Paris available for San Francisco," said Justine Shoemaker of Veritas. "Maison Danel will quickly become part of the Bay Area's local culinary heritage."
The couple emphasized that the salon is their bébé, with no investors or ties to chains. "I cashed in my 401k," David de Betelu laughed. "There's no tech money here!"
At 3,000 square feet, Maison Danel is divided into three areas, with pastry display cases at the front, flanked by the tea salon dining area to the right and the kitchen to the left. Visitors will feel like they've stepped into a shop in the Palais-Royal as they take in the decor, replete with an elegant chandelier and Maison Danel's name and intertwined double-D crest inlaid in the tile floor.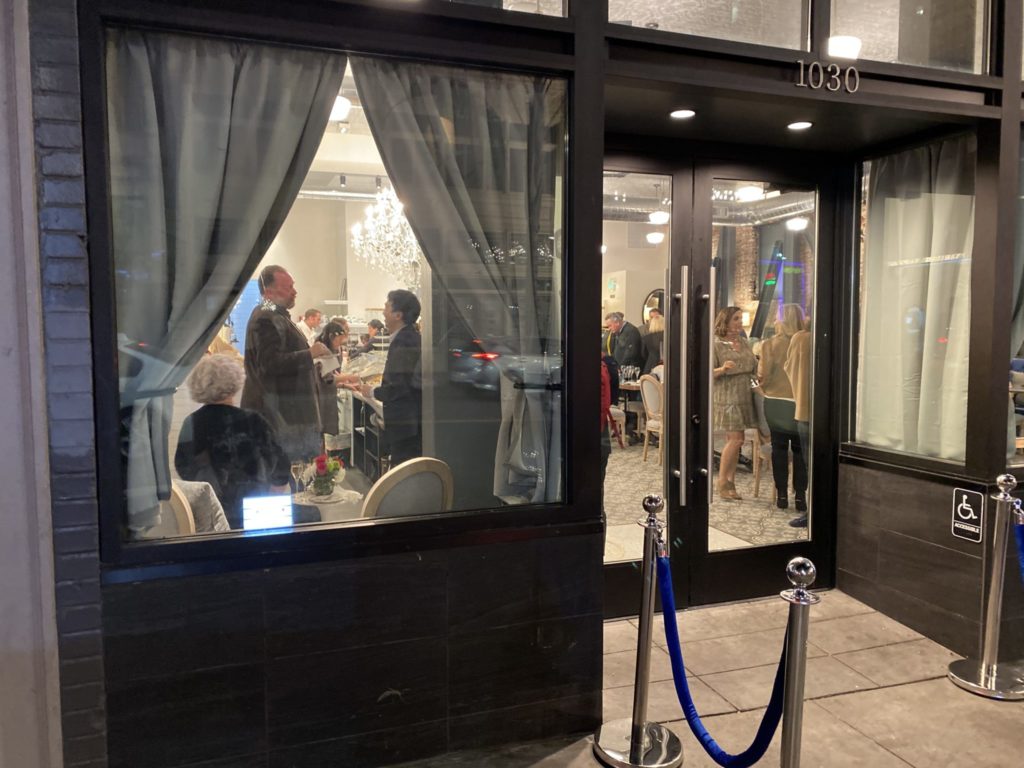 Parisian chef Adrien Chabot, who recently moved to the Bay Area, leads the kitchen.
As befitting its Parisian lineage, the shop will sell pastries in brightly colored boxes from the long marble counter, allowing customers to take home gifts after enjoying a meal or bite in the salon while visually feasting on the display.
Of course, vibrant macarons will highlight the menu, along with croissant, tart meringue, choux a la creme and other patisserie staples. Patrons can sip specially branded locally roasted coffee as well.
The new café will also bring along some Baker Street Bistro favorites, including brioche french toast, duck confit and steak frites. Tea service will feature classic towers with finger sandwiches, petit fours and mignardises.
Another notable, authentic offering: Champagne. Along with coffee and tea, the drinks menu will include true French bubbly including champagne floats, plus a selection of wines and other libations.
The couple's story began in 2008 when David, a marketing specialist in Minneapolis, was on a business trip to New York and met Danel, a classically trained French chef from Biarritz. Love for each other and food ensued, and the pair decided to settle in San Francisco.
"You have one life to live," David de Belelu reflected. "You should enjoy it with good food. We want to share that vision with San Francisco."
---
Maison Danel is open from 7am to 7pm Tuesday through Sunday. More info at http://maisondanel.com/