An innovative mobile health clinic designed to serve at-risk San Franciscans made its debut December 3, funded in part by grants from several San Francisco organizations including Veritas Investments.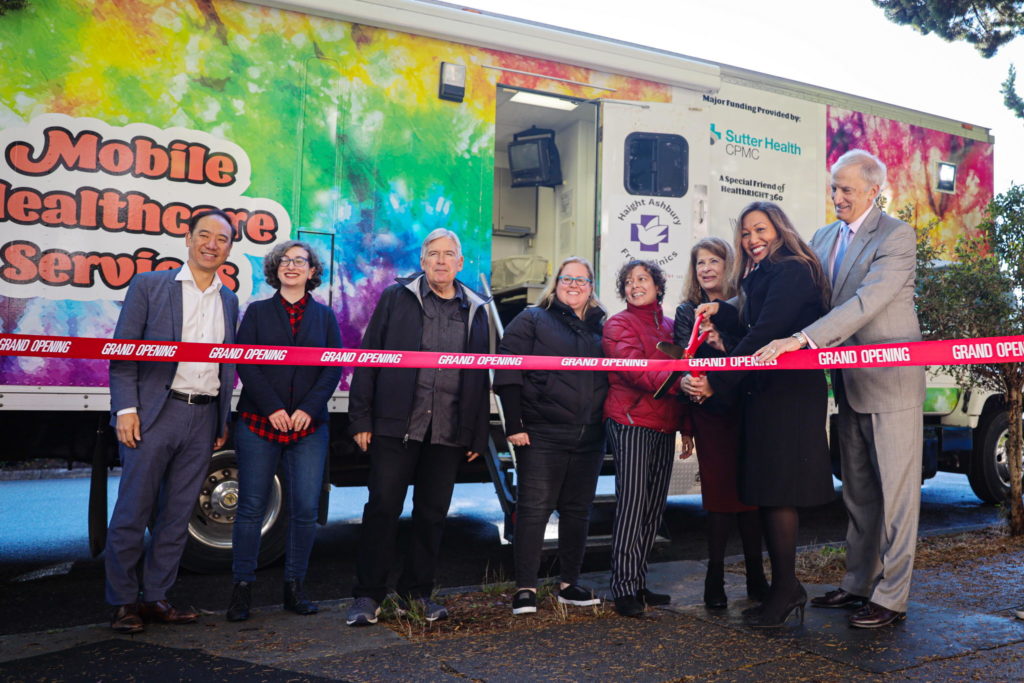 The community celebration included officials from the Mayor's Office, the San Francisco Board of Supervisors and Veritas' CEO Yat-Pang Au and COO Jeff Jerden, plus a cadre of Veritas team members. Building from iconic roots as the "Haight Ashbury Free Clinic", HealthRight 360 unveiled a new mobile medical van that extends the non-profit's innovative, community-based healthcare that integrates medical, mental health, and substance use treatment for at-risk San Franciscans.
With a distinctive tie-dye exterior paint scheme created in part by Veritas' graphic design team, the mobile clinic has two complete exam rooms, a waiting area, a bathroom, refrigerator, and an elevator wheelchair lift. Already operating in the Tenderloin neighborhood, the van will expand its schedule over time to include the Haight Ashbury and other areas of great need across San Francisco.
"As a San Francisco company, it's a privilege to give back to our community and support HealthRight 360's innovative new mobile healthcare clinic on wheels," said Yat-Pang Au, CEO of Veritas, San Francisco's premier provider of rental housing. "This clinic is providing essential services to more vulnerable San Franciscans experiencing homelessness and addiction."
Giving Tuesday was an auspicious day to unveil the van, Au noted.
Other sponsors of the mobile clinic include Sutter Health's California Pacific Medical Center and Wells Fargo Bank.
"These are challenging times in healthcare, especially for the vulnerable populations we serve. Being able to provide Mobile Healthcare Services is a huge step forward," said Vitka Eisen, HealthRight 360's CEO. "Over the years, our clients have gotten sicker, they have many more complex health challenges, more co-occurring mental health conditions and fewer resources."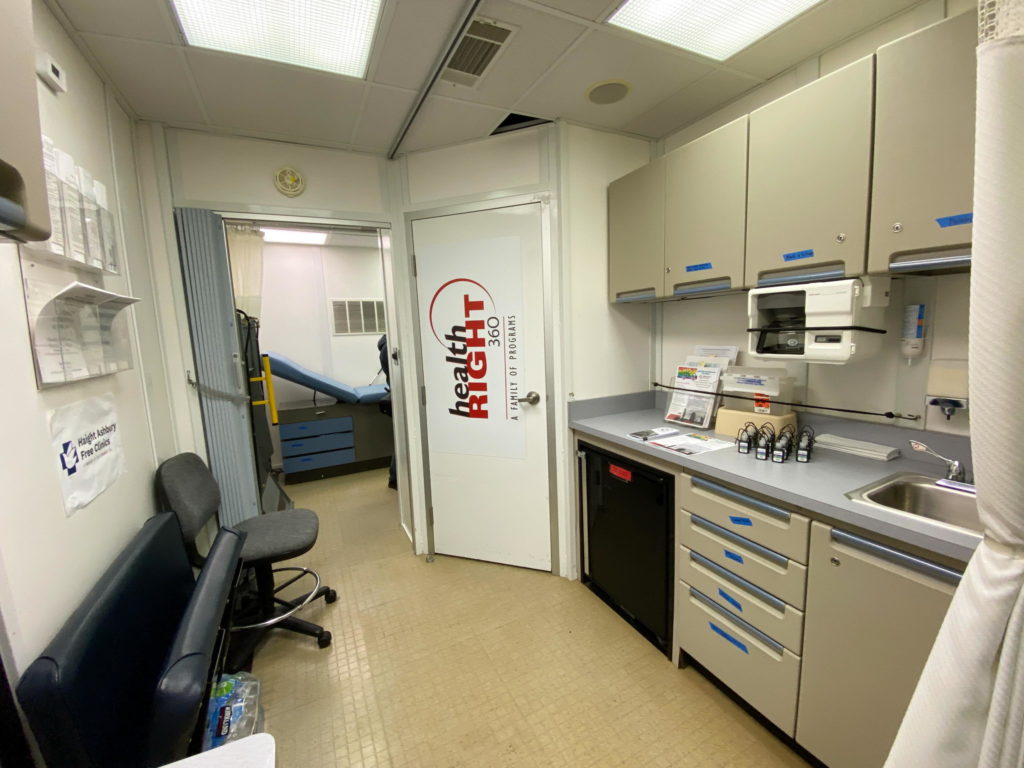 Eisen knows the importance of community access from first-hand experience: She is a recovering heroin addict who was successfully treated at Walden House, which, along with the Haight Ashbury Free Clinic, merged to form the nonprofit HealthRight 360 in 2011. After treatment, she received her undergraduate degree at New College and then attended San Francisco State University, where she earned her master's degree in social work. From there, she received a doctorate in education from Harvard.
Since the merger, HealthRight 360 has expanded its depth and range of services for underserved people, taking other health organizations throughout California under its wing. The group offers primary care, mental health and substance abuse services using programs sensitive to its patients' languages, ethnicities, genders, sexual identities and cultures.
"This mobile clinic is all about meeting people where they are and bringing quality medical care directly to the people who need it most," said San Francisco Mayor London Breed in a statement. "It's another great example of HealthRight 360's commitment to responding directly to the most pressing needs of San Franciscans, and demonstrates the importance of nonprofit organizations, the private sector, and government working together."
Several speakers gave nods to the Haight Ashbury Free Clinic's origins in the 1960s.
"This gives a whole new meaning to the phrase 'magic bus,'" said California Pacific CEO Warren Browner.