It started with an email after midnight, literally a stab in the dark to colleagues in his department. By 11am that morning, Dan Chung, a Vice President at Veritas Investments, had overrun his goal and it didn't stop there. People were asking about the campaign so he widened the net to other staff.
"Hi Veritas Family, I started an initiative with the goal to purchase 10,000 surgical masks to be donated to local hospitals to help protect doctors and nurses as they treat patients infected with the coronavirus (COVID-19). …Please don't feel obligated to make a contribution. For those interested in making a contribution, no matter how small, please email…."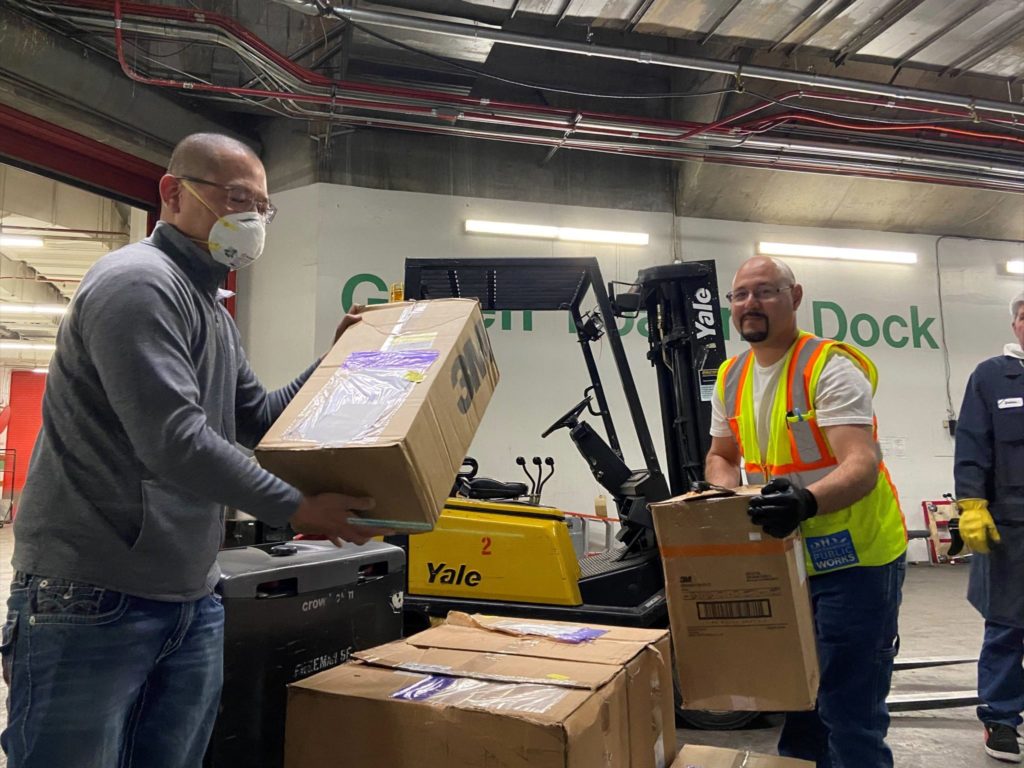 As of April 17, Chung's solo mission raised enough money to acquire 10,000 surgical masks, as well as 1,100 N95 masks for Bay Area medical staff. In the past week, he dropped off over 5,500 masks at Kaiser Permanente and another 5,500 at the San Francisco emergency medical facility created at Moscone Center. And more are coming, Dan said, because the fundraising kept going.
How did it start? Dan and his wife were at Kaiser Permanente's Oakland Medical Center for an appointment a couple weeks before, unrelated to coronavirus, but he noticed something out of sync.
"I saw a few people without masks and they told me, they're being saved for surgery and high-risk needs," he said. "I decided I had to do something."
It was just an idea, something that tapped Dan's deep appreciation for the Kaiser Permanente teams who had been so good to his family now and over the years, and for all the medical workers on the front lines of the pandemic. It struck a chord with his colleagues, too, in seeing an opportunity to recognize the crucial role that our medical system and its dedicated professionals play throughout our lives, sometimes quietly and sometimes with great needs like today.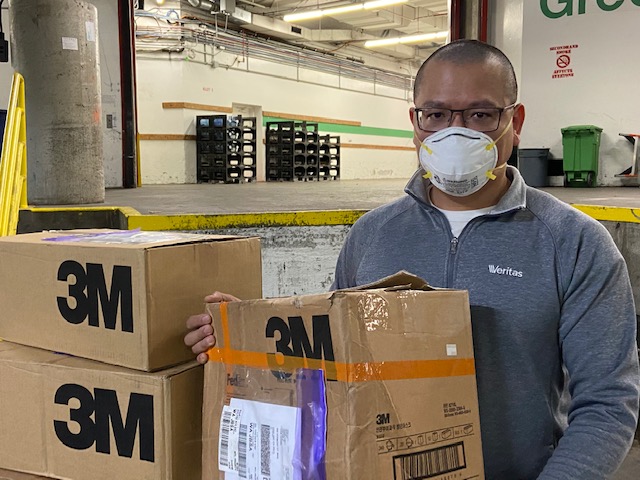 Another key part of achieving Chung's goals included the extended Veritas network. Chung has relationships inside and outside the company and one of them, a Veritas investor based in Hong Kong, was moved by his fundraising effort and immediately wanted to help with the cause. This Veritas investor personally helped source and ship the N95 masks and located a supplier for the medical-grade masks, all of which were shipped direct from Hong Kong. He also made a 100% matching contribution to extend the fundraising efforts.
The Bay Area medical personnel were extremely appreciative, and told Dan, "Wow, this is amazing!", "So many masks!", "The doctors and nurses really need these." Dozens and dozens of his colleagues had contributed money as well as their time. Most folks generously gave between $10 to $100, he said, and Chung was thrilled that CEO Yat-Pang Au made a 100% matching gift to further add to the campaign. Chung also gave a shout-out to Bernard Borja for joining him at 6am each day for delivering masks to the hospitals.
CEO Au recognized Dan Chung's community-minded spirit on a companywide Zoom call, saying, "Thanks Dan, we very much appreciate it, and shows what can be started by just one person. And let me encourage everyone else, when you see people in times of need, lend a helping hand, find out ways to connect and support them. We are all in this together."